What Could Dampen the Current Positive Crypto Sentiment?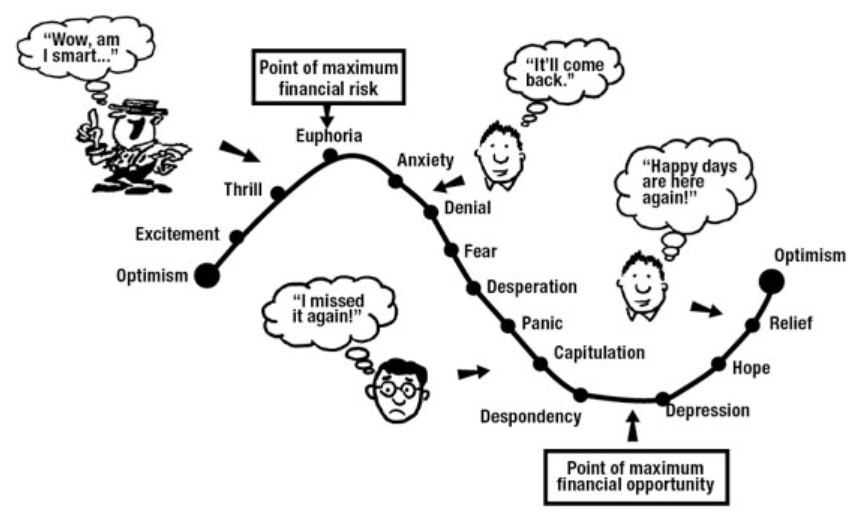 Although the cryptocurrency market had an impressive performance over the past few weeks, we at AltcoinMarketer are finding it concerning that people are becoming overly-optimistic. There had been many occasions in the past when the market peaked around the point of maximum exuberance, so with the risk of being labeled as too pessimistic, we would like to talk about some of the reasons that could make the market head south.
# Bad pandemic news
Over the past several months, financial markets had gradually become accustomed to the pandemic. That is clear because assets had been going up while infection numbers had continued to increase. However, an acceleration of spreading combined with higher a death rate or negative news about a cure (vaccine or drug) might hurt the market sentiment and put renewed pressure on the cryptocurrency market. Keep in mind the market is heavily influenced by emotions, which means it could take a 180% degree turn anytime.
# Rising US dollar
So far, the equation had been simple. Central banks and governments stepped up stimulus to support financial markets and the economy, leading to rising asset prices. There had been a positive correlation between stocks and cryptocurrencies, as both markets slumped in March only to start a strong upside leg since then. At the same time, all of this had happened on the back of persistent US dollar weakness.
As risk flows had intensified, the global reserve currency had been on the defensive, with currencies like the Euro or pound favored. In case the opposite scenario will take place (rising US dollar) then we should expect to see crypto retracing lower in comparison to USD.
# An impulsive Bitcoin drop
Whether we like it or not, Bitcoin is still the largest cryptocurrency in the world, with a 60% dominance. It stands out massively against altcoins and because of that, how it performs affects the trajectory of the entire market. Renewed BTC selling would act as a headwind for the broad market, as it had occurred multiple times during the past few years.
# Crypto liquidity issues
In our last article, we've talked about DeFi and how smart contracts are now used to facilitate cryptocurrency lending. An increase in lending has an inflationary effect on cryptocurrency valuation, given there are more tokens available to buy. However, the opposite effect takes place when new liquidity provisions slow or worse, when they freeze. This should be an important detail to monitor in the near-term, especially now that cryptocurrency valuations are near overbought conditions.