Bitcoin Targets $18K After the Breakout in the Bullish Market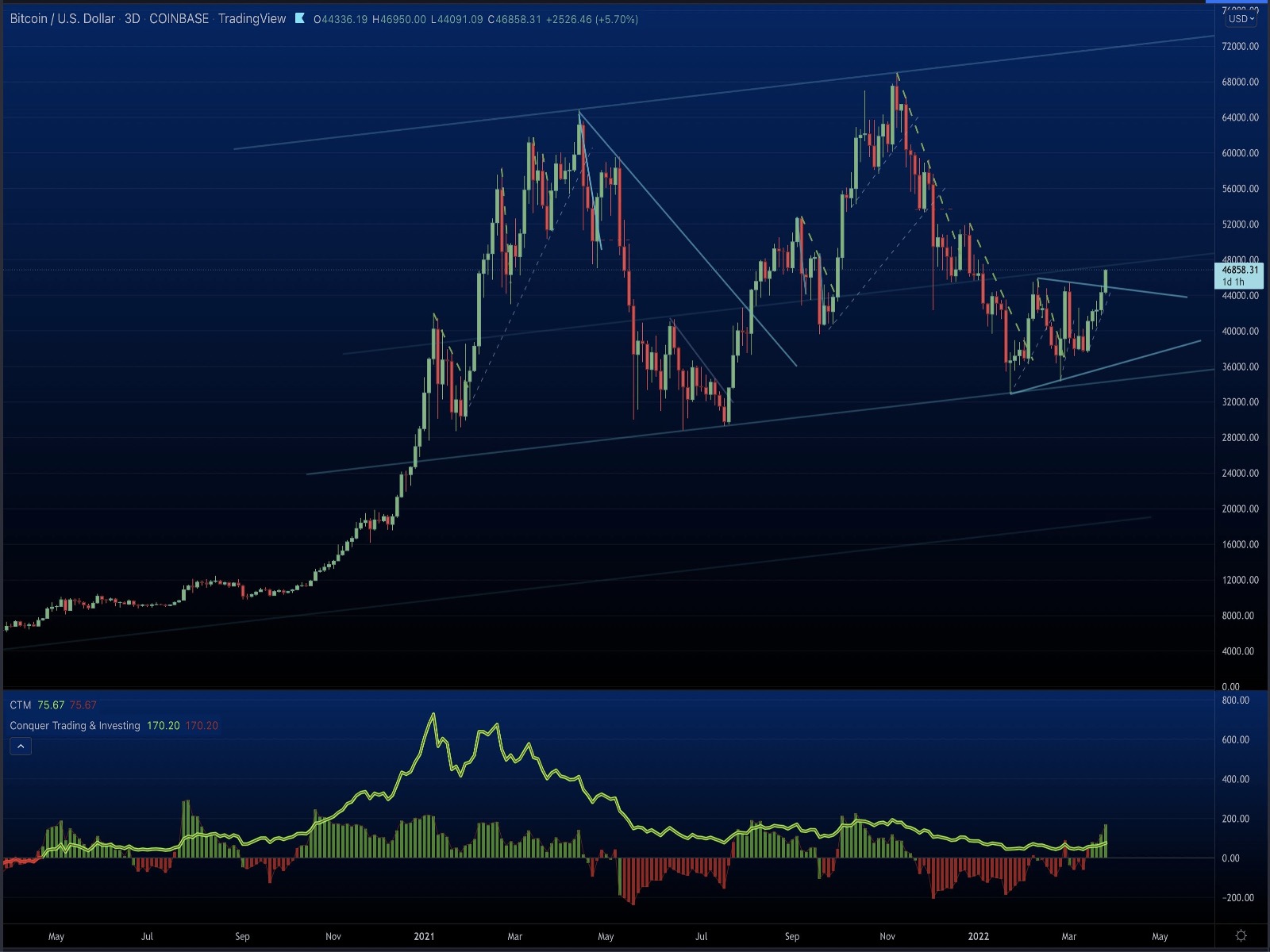 United States – Bitcoin and the crypto market documented a short-term rally in reaction to certain inflation information on December 13 wherein the price sits on a verge of a breakout in the bullish market.
The rally displayed that Bitcoin hit a new four-week gain as the investors monitor the price movement of the asset for a bottom that might usher in a price breakout. As per the latest movement of the crypto's flagship, Kitco News analyst named Jim Wycoff pointed out that BTC started a bullish upside breakout on December 13.
As per Wycoff, Bitcoin bulls built a close-term tech advantage after a battle of almost equal assets.
The price action of Bitcoin today produced what looks to be the start of a strong upside from the sideways trading scale on the daily chart to indicate that a price uptrend will improve. Bulls earned the near-term tech lead as per Wycoff.
Bitcoin rallied after the recent CPI or Consumer Price Index suggested that the Fed or the Federal Reserve made important steps in winning the war to beat inflation. The recent data showed that November inflation was at 7.1% on a year-to-year basis unlike the forecast of 7.3% forecast. The monthly CPI sits at 0.1%, which is less than the expected target of 0.3%.
The crypto market monitored the inflation data since it will affect the next policy of the Fed on interest rates. Bitcoin pressed by high inflation with a stronger monetary policy puts more pressure on risky crypto assets.
Bitcoin is trading at $17,791 wherein it recorded daily gains of around 5% while the weekly gain sits at 4.5%. It's looking forward to reclaiming the $18,000 target price that acted as the crucial support level for the crypto asset in the previous weeks. On the other hand, the ability of this crypto to keep its gains will depend on the ability of the bulls to overpower bears, especially with inflation cooling down.
Bitcoin consolidated about $17,000 level in the previous weeks. Notably, if this crypto didn't succeed in keeping the $17,000 position, the asset will encounter a probable correction.
The latest gains of Bitcoin are reflected in the technical analysis of the asset. A summary of the daily gauges as per TradingView matches the sentiment at 13. The moving averages were trading at 9, while the oscillators are at 4.
The response to the CPI data shows that Bitcoin temporarily put away effects from any probable reserve concerns and criminal charges about the crypto exchange Binance. Also, this crypto builds momentum after the crisis of FTX, another crypto trading platform that SBF or Sam Bankman-Fried founded.