What Crypto Exchange Is The Best?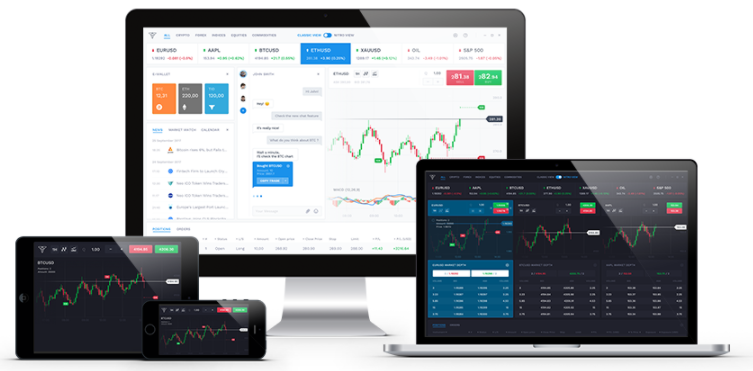 Cryptocurrency, as a whole, has changed the dynamics of financial transactions. The ability to shift money or transfer it from one location to another, anywhere in the world, without the need of traditional banking systems and their slow process has made it a choice of the public.
Cryptocurrencies offer transactions that are extremely fast. Some cryptos have a block confirmation time of just a few seconds! Other advantages include low fee, extreme security and an increase in value over time.
Crypto Exchange
With hundreds of cryptocurrencies in the world right now, people who wish to obtain it usually look towards exchanges. These digital exchanges, normally called crypto exchanges, since they deal in cryptocurrencies, are the best source of getting one's hands on digital money.
Different crypto exchanges offer different services when it comes to buying crypto exchanges. Many are simple exchanges that allow only a handful of cryptocurrencies to be exchanged instantly. There are exchanges that are very complex, with buy and sell limits and graphical representation of trading pair changes in real time.
Then there is the issue of supported currency. Some exchanges do not accept fiat, so if you are a first-time cryptocurrency buyer, you will not be able to go to the exchange to trade or sell. Even if you do have crypto coins and go to these exchanges, you cannot withdraw your funds in fiat.
Some offer low liquidity, some are very good but too complex for an average user. Every crypto exchange has a few drawbacks.
What Is The Best Crypto Exchange?
A crypto exchange that offers all of the services a user might need is definitely the best. Current exchanges are designed to cater for a specific type of clientage.
Trade.io is a crypto exchange that offers everything and anything a client may require. Apart from the number of crypto trading pairs and token support, the exchange has the following benefits, all under one roof:
Security

: With the exchange based on Blockchain, platform security is the best.

Low Fee

: The platform has one the lowest transaction and trading fee. Deposits are free!

KYC

: Collaborating with

Civic

, a pre-verification system allows users to register and start trading instantly.

Trading Instruments

: Apart from cryptos, the platform also allows trading in commodities such as gold, diamonds and other precious metals.

Customizable

: The user interface is customizable, making it easy for new traders and experienced alike.

Fiat Support

: The Trade.io exchange allows deposits in fiat.

Multi-Language Support

: The platform offers its services in a range of languages, allowing non-English speaking users to trade in their native languages.

Liquidity Pool

: Users can lend their coins in the pool allowing a daily passive income from platform profits.
Trade.io, with its great range of customer-oriented services, is no doubt, the best crypto exchange out there.