IHC's KuCoin Listing Celebrated in Mongolia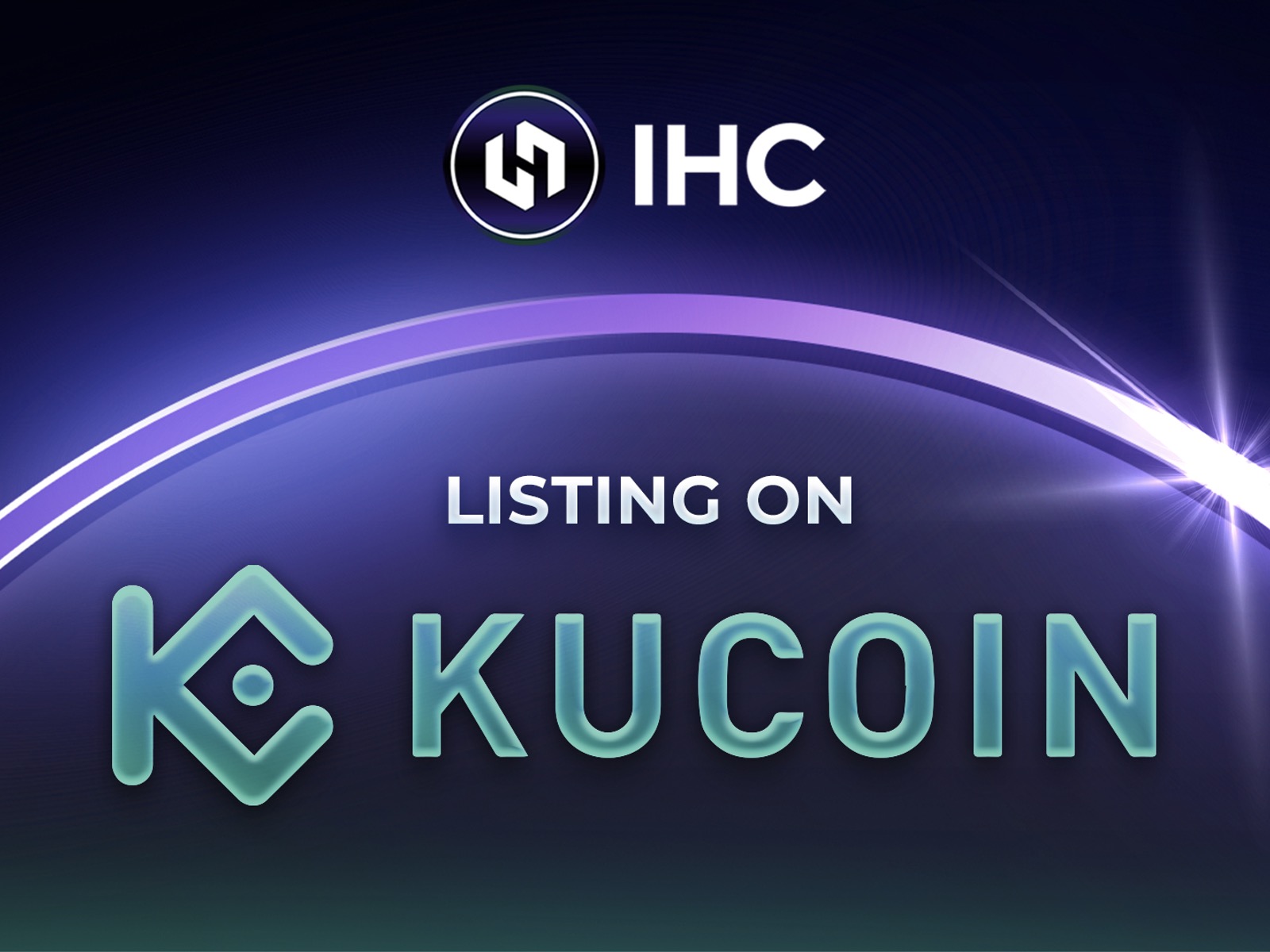 The IHC, or Inflation Hedging Coin, was recently listed in KuCoin. This public happening was a massive event held last June 10, 2022.
Ih Bit Global is the developer behind IHC that conducted the ceremony at the National Amusement Park located at the heart of Mongolia's capital, Ulaanbaatar.
We are glad to learn about this report regarding IHC's recent listing at KuCoin. The latter is presently one of the top five cryptocurrency exchanges, per Coinmarketcap.
We believe our readers will find this news important, especially if they are interested in investing in the IHC cryptocurrency.
Based on the news posted online by Inferse.com, a website delivering cryptocurrency and finance industry updates, Ih Bit Global's chief operating officer and co-founder, Munkhjin Otgonbaatar, recently revealed IHC's listing on KuCoin in a live public event.
The virtual asset's inclusion in the global cryptocurrency exchange is the second happening in a series Ih Bit Global planned to showcase its crypto-asset project's progress to users and investors.
Jing Cheung spoke in a video message during the announcement of IHC's listing on KuCoin. The international virtual currency exchange's PR and marketing manager relayed that their team is thrilled to witness blockchain and cryptocurrency technology's rapid growth in Mongolia.
IHC's creators launched this virtual asset into the cryptocurrency space in August 2021. They raised US$10 million in merely 30 seconds in the Initial Exchange Offering or IEO.
IHC targets providing investors with an alternative payment instrument they can hedge against inflation.
This cryptocurrency project's main features comprise the unique burn protocol, blockchain adaptability protocol, decentralization, and deflationary initiatives.
Furthermore, IHC burns itself yearly from its total market capitalization at the US inflation rate to keep its store of value.
It will continue to do so until its total market capitalization becomes equivalent to the IHC token number in the token holders' wallets.
IHC runs on both the Binance Smart Chain and Ethereum networks. This cross-chain cryptocurrency's Blockchain Adaptability Protocol is one of its most revolutionary properties.
The latter permits IHC to transition to new blockchains as necessary and switch easily from Binance to Ethereum 2.0, Cardano, or other blockchains, ensuring diversification.
IHC's listing on KuCoin allows it to carry on expanding its availability to possible investors and sustains its momentum. Additionally, this massive event gives cryptocurrency traders and IHC users a new premium venue to trade.
We cannot deny that the IHC token's listing on KuCoin is, indeed, an important happening since the virtual asset has become more visible to global cryptocurrency investors.
After all, we want to note that KuCoin is a cryptocurrency exchange launched in September 2017 for more than 600 virtual assets.
It provides various services like lending, spot trading, staking, margin trading, futures trading, and P2P fiat trading.
We believe IHC users and other stakeholders will benefit significantly since the cross-chain cryptocurrency is already a part of KuCoin.
Prestigious media outlet Forbes named this global virtual currency exchange one of the Best Cryptocurrency Exchanges for 2021, and The Ascent recognized it as the Best Crypto Exchanges and Applications for enthusiasts this year.