How To Buy and Sell a House With Bitcoin and other Cryptocurrencies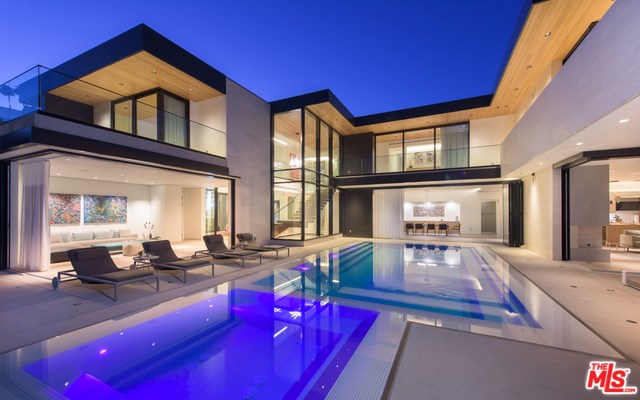 Who would not remember Piper Moretti from one of the all-time favorite television series "Days of our life". Usually, none of the actors are aware of the latest tech. Speaking about blockchain, most wouldn't have even heard the word, given their extremely tight schedule. This is entirely ridiculed when it comes to Piper Moretti.
She has been one of the most influential blockchain and crypto speaker for a long time now. Moreover, she is also the CEO of The Crypto Realty Group, the goto place for anyone looking to buy or sell there house and transact using cryptocurrency. However, just like her fellow actors, Piper was not always into blockchain and cryptocurrency.  Read on to see how it all changed for her.
Her way into cryptocurrency:
Piper Moretti was completely into the showbiz and only took up real estate to fill in the gaps between her shows. However, this is when she also realized that real estate was also her passion. She soon found herself not finding enough time to continue to work on both the things at the same time.
It was time for her to make a decision. One that would change the course of her life entirely. To her luck, her sitcom got canceled the same time. Thus, she had made up her mind to take up real estate as her job.
Piper wrote an exam and got her real estate license in 2015 and since then never looked back. This still does not explain how she ended up becoming the most influential crypto and blockchain speaker. It was her real estate job that led her to learn about cryptocurrencies.
A year and a half into her real estate job, things were pretty normal. Until one fine day, when a customer wanted to buy a house in Southern California and found her on realtor.com. The deal was set to 3 million dollars and this is when the clients revealed that they wished to pay using Bitcoin. For Piper, this was completely new and she didn't know what to do.
When plea for help with her superiors died in vain, she decided to do some research and found a payment processor called bitpay. They provided an escrow account for such transactions and eventually, the deal went through without any hiccup.
When she initially did her research on cryptocurrency, she had just heard about the wide range of advantages that are brought to the table. When her first Bitcoin deal went through, the escrow cleared and she received the money in 30 days, she was convinced.
Traditional transactions do not clear in such a small amount of time and this led her into creating The Crypto Realty Group- The only place where all real estate businesses are completed using cryptocurrency. This organization is just over a year old and they have already closed five multi-million dollar deals in record time. They have even cleared the escrow in just a week in one of these deals. Thus, revealing the true power of cryptocurrency.
Currently, she is also advising two startups, CPROP and Block 66. Block 66 provides the service that focuses on lender matching whereas CPROP provides the payment service in which all parties concerned will know exactly what is going on currently. Both these startups form an essential part of The Crypto Realty Group and will help them operate more efficiently.
Conclusion:
Piper who initially knew nothing about cryptocurrency has now started using it on a regular basis as she now has the first-hand experience with it. Having five crypto real estate deals in the very first year is just the beginning. This is eventually going to increase as more people understand the advantages that it offers.
If you want to buy a house with Bitcoin, contact Piper Moretti at https://www.thecryptorealtygroup.com/