Flottescoin Launched as Lifeline of Struggling French Resto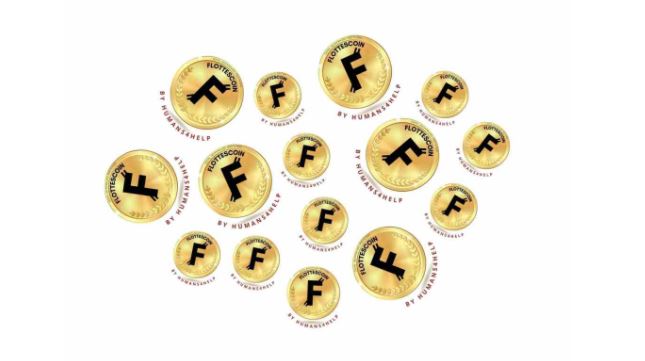 Flottescoin is a new digital currency that the Flottes restaurant introduced in response to the growing adoption of cryptocurrencies. The cryptocurrency is also reportedly the Parisian dining establishment's lifeline amid the ongoing coronavirus or COVID-19 pandemic. 
According to the report posted online by global news outlet Euro Weekly News, the Flottes restaurant has launched into the virtual currency world just as the European nation enters yet another lockdown. The Parisian dining establishment located on the French capital's Rue Cambon is reportedly attempting to entice more diners and save its business. 
Hence, it decided to embark on the digital currency world with its Flottescoins. We are delighted to learn about this report in Paris. We want to highlight that the use of cryptocurrencies in various business establishments is truly gaining ground. 
Sarah Mamodaly and her company, Humans4Help, enabled the Flottes restaurant to engage on its adventure in the cryptocurrency realm. She affirmed that restaurants today grapple with the COVID-19 repercussions, including the lack of tourists, confinement, and dining establishments' closures. The Humans4Help's marketing manager cited that, through the Flottescoins, the Flottes restaurant can achieve its aim of facilitating new income sources.
Mamodaly remarked that offering a new payment method, specifically using digital currencies, is the best technique to help business people overcome the COVID-19 crisis. She said that using virtual assets like the fledgling Flottescoins provides entrepreneurs with the essential financial support they need. 
Furthermore, Mamodaly gave more ideas about how to use the Flottescoins. She relayed that plenty of French people own a cryptocurrency and that some of them confirm they are all set to spend it in shops and restaurants. Mamodaly said that the Flottes restaurant's diners who pay for their meals could get Flottescoins as change returned to them. This arrangement enables the customers to have a handful of cryptocurrencies they can spend on their succeeding visits to the restaurant.
Mamodaly pointed out that Flottescoins help build customer loyalty while also support the Flottes restaurant's owner and operations. She added that whether the diner visits the restaurant, orders online, or pays using cryptocurrency, cash, or bank card, he would receive his change in Flottescoins within the dining establishment
We support the Flottes restaurant in its adoption of cryptocurrencies in its operations. We are mindful that Parisian restaurant owners have suffered badly from the economic and health crisis caused by the COVID-19 pandemic. Even if these European restaurateurs offer delivery or take-away services, the enforcement of lockdowns and COVID-19-related health protocols has adversely affected their sales inevitably. 
With the Flottescoins, we believe that restaurant operations can recover somehow. We also believe that using cryptocurrencies in France with residents supportive of them will enable these digital assets to gain more acceptance and relevance as we deal with the global health emergency.