Firepin Token Presale Trading Price Surges Before May 27 Launch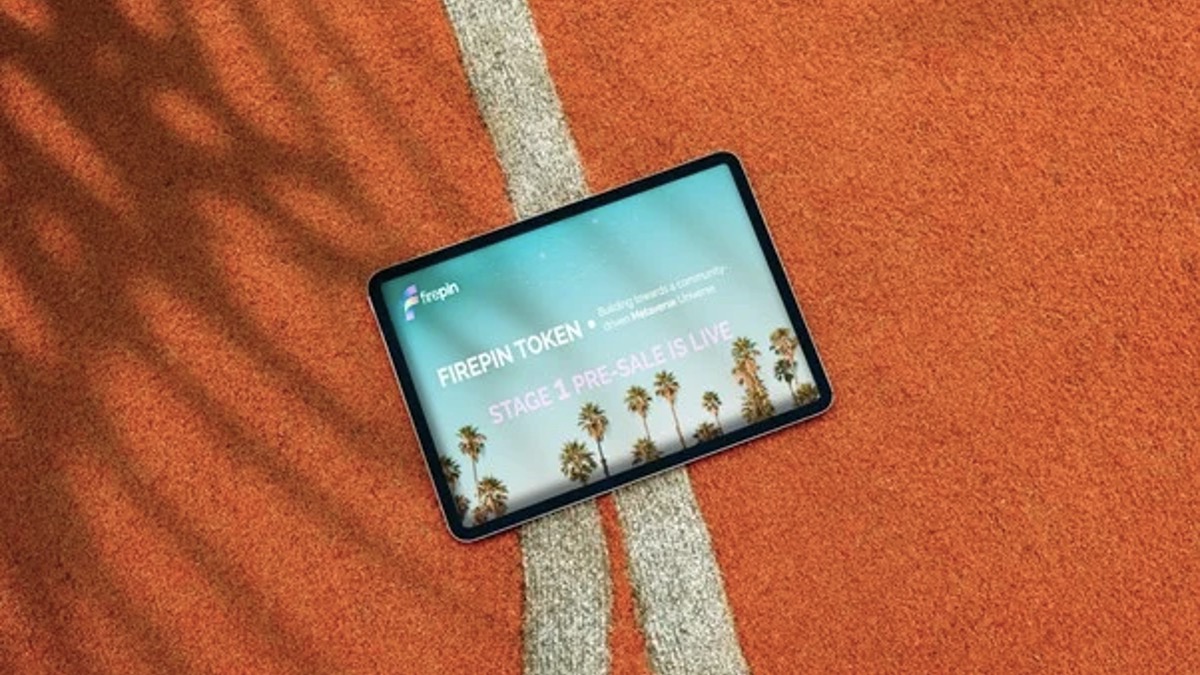 Firepin Token is a crypto-asset that its developers will launch on Friday, May 27, 2022. This new cryptocurrency's trading price has increased despite itself not being officially introduced in the virtual asset market yet.
We understand that many experienced and new cryptocurrency investors are searching for promising virtual currencies on which to pour their hard-earned investment funds. We think this latest news about the Firepin Token will give them some useful ideas about the worthy cryptocurrencies to invest in.
Based on the update posted online by Analytics Insight, a media firm delivering the latest news on Artificial Intelligence, analytics, big data, robotics, and other technology industry trends, the Firepin Token, or $FRPN, is yet to go live.
Its official launch date is slated for May 27, and this period provides interested cryptocurrency investors with sufficient moments to invest before the culmination of the virtual asset's presale.
However, with about 11 days to go at the time of writing before the Firepin Token's official debut, this virtual asset's presale trading price has continued to climb. This cost commenced at US$0.000067 and recently rose to US$0.0023.
With this development, cryptocurrency experts believe the Firepin Token is a virtual coin that could transform the virtual currency industry. This crypto-asset, designed as a community-driven cryptocurrency run by its Decentralized Autonomous Organization or DAO, was made last February 25, 2022.
The $FRPN token's objective is to link five major blockchains, which are Polygon, Ethereum, Avalanche, Binance Smart Chain, and Solana.
Moreover, this virtual currency targets employing treasury cash assigned to users mostly in metaverse virtual realities or VRs, enterprises using a play-to-earn or P2E strategy, and non-fungible token or NFT gaming.
Based on the Firepin Token's whitepaper, its developers desire to foster a long-term rapid rise in the $FRPN crypto-asset's value and establish the world's most active community and tokenomics.
Cryptocurrency market professionals believe the Firepin Token is a virtual coin project worth keeping an eye on because it would fill a significant gap in the virtual currency market.
Additionally, they acknowledged that this soon-to-be-launched cryptocurrency lets users make fast and affordable transactions. After all, the Firepin Token's users would employ the most efficient blockchain technology at the right time.
We think this report about the Firepin Token affirms that this virtual asset is a sound cryptocurrency investment choice for people seeking to get involved in the crypto-asset space.
We recommend our readers conduct their research before investing in the Firepin Token, similar to investing in other virtual coins. Since the $FRPN crypto-asset is also new and will be launched on Friday next week, we suggest investing small.
In this way, our followers who will soon become Firepin Token investors can be safe in their investing journey, initially serving as prudent observers of the fledgling cryptocurrency.