FintechFans – Fintech Job Board, Decentralized Marketplace and Decentralized Crowdsale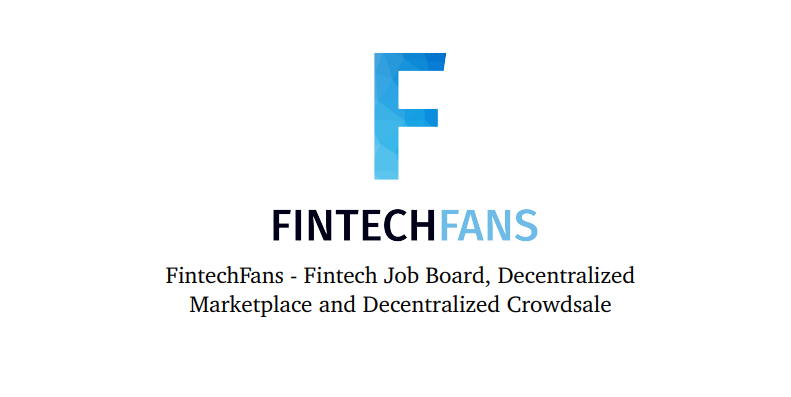 Never underestimate the power of experienced and goal-driven team members. This is the true definition of the Fintechfans team members. Want to meet them? Here they are:
Marcel Van Oost: Chief Executive Officer
He is a FinTech world expert and the Founder of a number of FinTech startups like Qantani. Marcel has a deep knowledge of digital payment systems intricate compliance and has been an active participant of Bitcoin since 2012 with the ultimate goal of increasing the exposure of Blockchain and Bitcoin in the Netherlands.
Wiebe-Marten Wijnja: Chief Technical Officer
He is a computer scientist both in body and mind, with a knack for conceiving things that have long-term potentials. Wiebe-Marten is a lover of the BitTorrent protocol and other decentralized systems of data sharing, an open source, and a long time Elixir developer, built for developing fault-tolerant and scalable applications. He has also found a way to be a moderator on the Elixir forum.
Frank Jansema: Chief Financial Officer
Having experience as a CFO of a payment service provider and being a financial consultant for Shell, Frank has gained ground as a financial specialist and expert. He has a knack for Blockchain and cryptocurrencies and knows how to make financial calculations.
Rene van Pelt: Chief Marketing Officer
Rene is in charge of the marketing department at Fintechfans, where, from the first quarter of 2018, he started marketing the Decentralised marketplace all over the world. Coupled with this responsibility,  he also started the fundraising marketing exercise. With experience as a marketer for marketing automation, as well as a programmer that has developed a marketing automation platform, Rene is equipped with the guts and know-how that users and stakeholders are looking for.
To maintain the relevance and innovation of the platform, an Advisory Board made up of people from a mixture of the cryptocurrency world and the FinTech sector, was formed. These include:
Julian Lagus: A Legal expert
Julian holds a Bachelor of Laws degree with cum laude honors from the University of Groningen, and is presently working for a LLM degree in the University of Helsinki. He is specialized in areas associated with cryptocurrencies, distributed ledger technologies, cross-border business and transaction operations, as well as law conflicts arising from these operations and legal tech.
Agustin Rubini: A FinTech Veteran
Agustin is a FinTech and banking speaker and writer, as well as a financial industry strategist with vast knowledge of the development of digital strategies and how to drive various innovations in the area of financial services. He is a banking innovations director, and Advisor on portfolio growth, marketing strategies, digital transformations, customer experience, and investment in the industry of financial services.
Michelle Katics: A FinTech Entrepreneur
Michelle is a start-up mentor, FinTech leader and entrepreneur, a mathematician, economist, and risk manager by training. Her main goal is to drive the paradigm shift in the financial sector and pioneer the practice and certification of skills in a well-organized environment, which would lead to sharper skills and a seamless way of conducting individual accountability and risk compliance.
Jan Albert Jager: Serial Entrepreneur
Hailing from the Netherlands, Jan has developed and invested in a number of IT companies. He will bring his expertise and network during the project development and token sale of FinTechfans. He is equipped with experience in numerous blockchain-based projects and has a proven record of raising organizations from being a start-up to becoming top leading companies.
Conclusion
The drive and determination of members of a team go a long way to show if an organization is going to stand the test of time. And, with the FinTechFan team, there is no doubt the project is going to be a tough one to outrun.
Website: https://fintechfans.com/