Cake Monster Sees Biggest Gain, Jumping to 844 Percent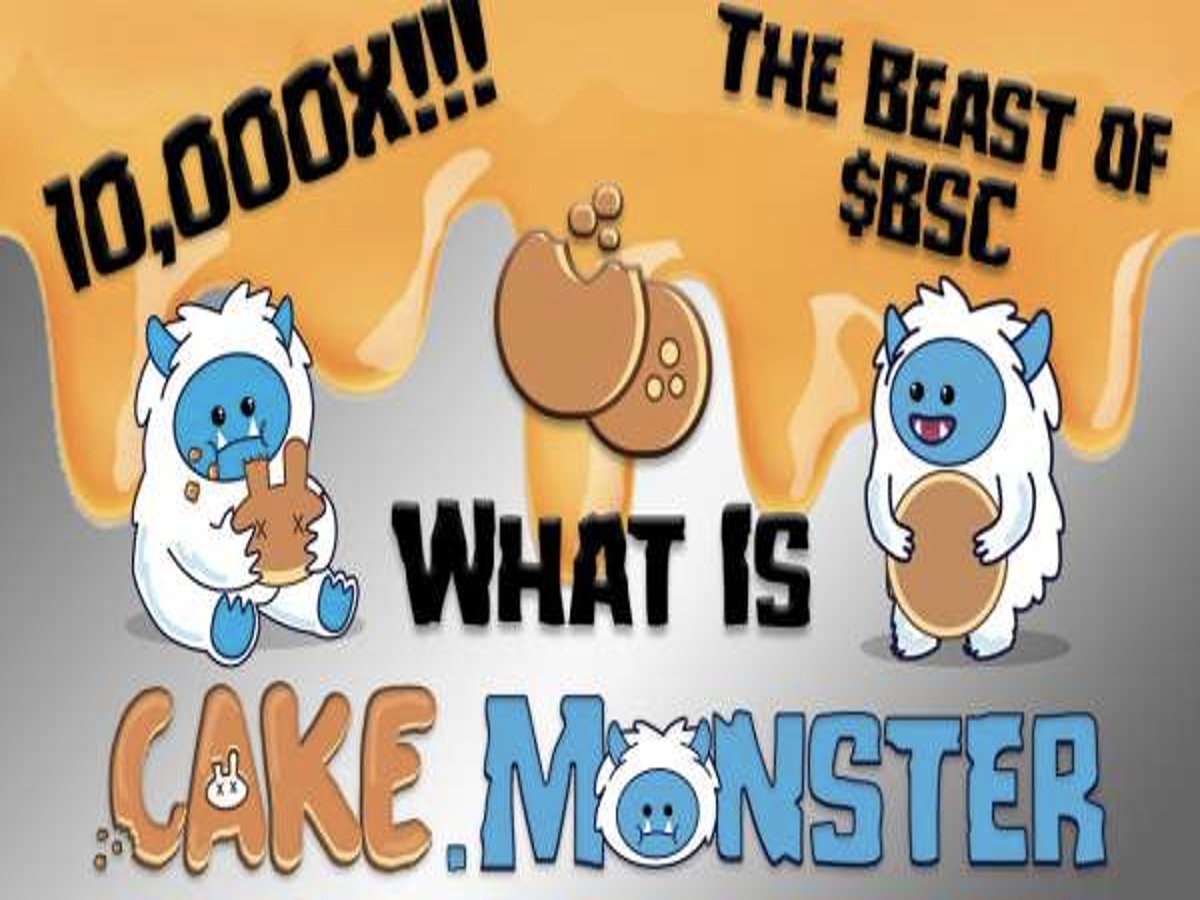 Cake Monster is a meme cryptocurrency that jumped a staggering 844 percent in seven days. It is reportedly the crypto-token that has been the most massive gainer out of all the meme crypto-assets.
We feel quite eager to learn about this report regarding meme cryptocurrency Cake Monster. We think this news demonstrates that these kinds of virtual assets are promising and have a bright future, similar to mainstream ones such as Bitcoin.
According to the report posted online by Bitcoin and cryptocurrency news source Bitcoin News, the trading price of Cake Monster or $MONSTA increased by 1,550 percent over the past two weeks.
At the time of writing, this virtual asset trades at precisely US$0.00372799, based on the trading price information posted online by CoinGecko.com. Additionally, in the past 24 hours, Cake Monster has jumped 112 percent in value.
Thirty-day statistics exhibit the crypto-asset up 1,295 percent during the past month. The latest development involving Cake Monster comes as meme-based crypto-assets have skyrocketed in trading value this year.
It also happens after the lead of the original meme cryptocurrency Dogecoin's large gains. Cake Monster's performance has outshined all the meme crypto-tokens in the market.
It is among the largest in terms of market capitalization, with about US$22 million in market valuation, per CoinGecko. Administrators remark that the decentralized finance (DeFi) protocol is the first to leverage Gravity Vaults.
Cake Monster is a hyper-deflationary and re-launchable DeFi protocol on the Binance Smart Chain. Its team also described this elastic supply token to feature transaction charges continuously added to the Gravity Vault.
Cake Monster's administrators relayed that holders can claim their coins from the DeFi vault when the Gravity Vault taps 1 million units of the meme crypto-asset.
We feel encouraged by this latest news about Cake Monster. Its trading price leaping a whopping 844 percent is certainly "Wow!" this week when a slew of well-known meme crypto-tokens was not performing quite well.
Dogecoin's trading price is down 13 percent over the week's course. It currently trades at US$0.28 apiece.
Furthermore, Shiba Inu, another meme-asset that took the cryptocurrency world by storm, is down like Dogecoin. It has gained merely 16.6 percent in the past 30 days.
Shiba Inu's trading price plummeted 14.8 percent during the past week. At the time of writing, CoinGecko's trading price for this crypto-token is precisely US$0.00000712.
We recommend our readers, especially the meme token enthusiasts, try investing in Cake Monster, even a small amount of their cryptocurrency investment funds. After all, this crypto-token may be the next big thing in the meme token segment, and investors can rake in considerable returns with it.