Bitcoin Years for a Silver Lining Despite the Drop in Its Price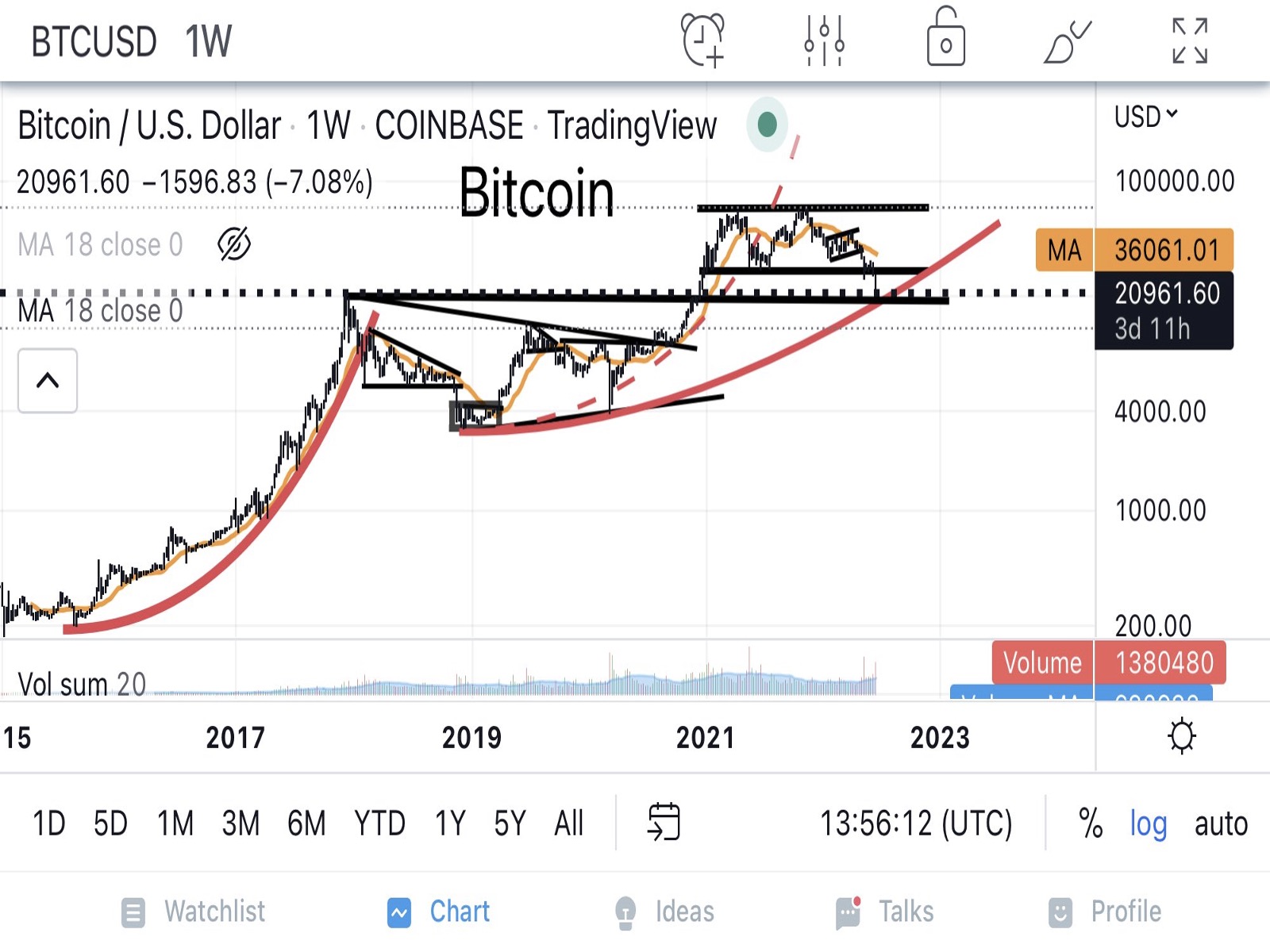 United States – Bitcoin has continued to drop its value since 2017, and the selling continues. On the bright side, crypto experts think the bear market will bring a silver lining to this altcoin.
CryptoCompare, a crypto researcher, shared historical data that includes the max drawdown of Bitcoin in the previous bear markets and the present volatility. This data shows that the price still needs to hit the ground.
In the current bear markets, which started in 2013 and 2017, these recommend that traders might still encounter a further drop, according to the report of CryptoCompare on Thursday, November 3. The biggest digital asset witnessed drops of 87% and 83%, lasting 406 and 364 sessions, respectively.
Bitcoin dropped 73%, leaving room for this year to be the worst drop in the history of this cryptocurrency.
On another note, during the previous bear market, the average yearly volatility for Bitcoin was at 79%, hovering at about 63%. The crypto analyst stated that it's probable for high-stress experiences to happen in the typical funding system. It will start sell-side pressure across big asset classes, increasing volatility and possibly moving downwards.
Riskier assets got stuck in the gutter this 2022 when central banks across the globe increased interest rates to press down inflation, but it impacted cryptocurrency a lot. Bitcoin is now trading at around $20,000 from its $69,000 price. However, the crypto analyst stated that volumes didn't deflate as much as when they did back in 2017.
On the bright side, the ongoing bear market performed better than the recent one despite the dwindling volatility of Bitcoin. The crypto analyst stated that there's a silver lining for this cryptocurrency.
The current bear market might look more vicious than the recent one, considering some industries, like Three Arrows Capital, Celsius Network, and Terra, fastened under the market crash's weight.
CryptoCompare shared data showing that both large and small investors bought the altcoin on the dips, which contradicted the continuous selling during the last bear markets from November 2013 to December 2014, aside from December 2017 to December 2018 incident. Both bear markets witnessed Bitcoin drop over 80% from its high.
According to the quarterly report of CryptoCompare, the data is as opposed to the performance of the recent bear market. In the previous bear market, all holders from various wallet sizes had panic-selling. In the current one, there's consistency in the growth in almost all accounts.
There was an increase in accounts with 10,000 Bitcoin because of the increased adoption. On another note, the volatility of Bitcoin is finally stabilizing in a bordered range compared to the previous bear market. However, it may suggest that digital assets are growing as an asset class.