An Innovative Blockchain Ecosystem for Soccer Fans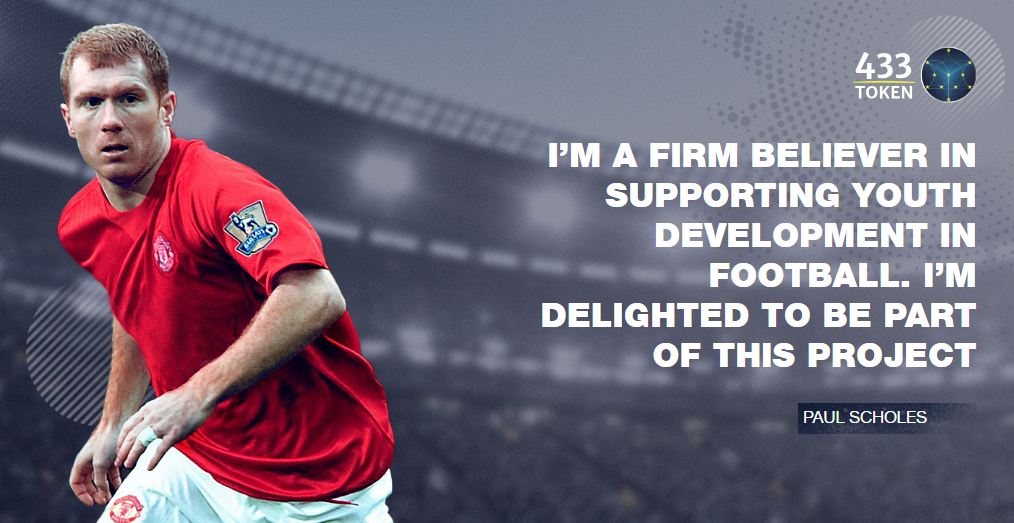 433 is a decentralized blockchain powered platform that seeks to decentralize the process for fans and supporters to communicate or interact with legendary soccer players. It also provides a platform where these legends are able to mentor young football players. To ensure that this platform works as planned, it has partnered with the GLS (Global Legends Series) or retired and famous football players. It seeks to offer users or fans the opportunity to interact and communicate with their favorite football players.
This amazing football-themed platform has been developed on three main pillars or utilities, which are;
Sponsoring

Bidding

Voting
On the 433 ecosystems, fans are allowed to stake tokens which are used to sponsor these retired football legends that subsequently mentor these young talents. On the 433 network, fans or users can take part in certain charity events with their top football legends. This is done through the bidding system for charity events with football legends, which is governed by smart contracts.
How Does It Work?
The network works in such a way that fans or users would have to buy the 433 tokens, which will allow them to give a helping hand in the creation of the next football star, they would also have the opportunity to interact with these legends as well as offer their opinions regarding matters on the field of play.
The token would allow users and fans to sponsor these legends, thus, encouraging them to continue their search for the next young talent. The 433 tokens would also offer investors all over the world the opportunity to bid on certain events and would have the special privilege of sharing precious moments with their favorite legends. Being a decentralized system, users have the authority and they would have to vote for the venues at which some of the star-studded events will take place. All this would be done on blockchain technology which will ensure transparency, scalability, and security.
The 433 Team
This amazing blockchain-powered football-themed platform is the brainchild of Soccer Legend LTD. This company was formed by purpose-driven and innovative entrepreneurs, Raymond Wong and Jason Sze. Some other members of the development team include; Alex Fong, Dr. Wallok Tam, and Anthony Huang. Along with former Chelsea FC striker Andriy Shevchenko and Manchester United legend Paul Scholes, there are about nine other advisors, all on board to see that young talents are mentored. According to the developers of this platform, five (5) more mentors would be added to the community and each would be able to mentor about five players simultaneously.
Investing In 433 Token
Unlike the other cryptocurrency networks that mine, this is quite different as it was developed for football fans who may not be familiar with the complicated nature of cryptocurrency mining. With no option for mining, you can only invest in this network by buying the token. Like every other cryptocurrency investment that would be made, you have to remember that the prices of these cryptos tend to rise and fall below expectations.
Visit the website for more information: https://433token.io/