Regulators Changing Their View on Bitcoin ETFs?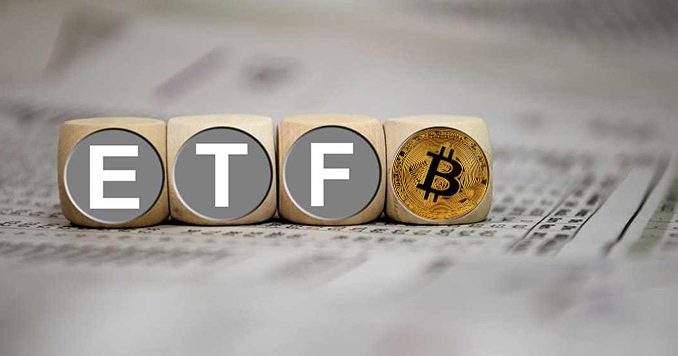 News related to Bitcoin investments had been driving flows into the largest crypto for the past several months and new hints are adding up to an already over-extended rally. Last week we've talked about the synchronized growth that can be noticed across the entire market and today we shift our attention back to BTC since there are several pieces of news related to ETFs.
ASIC provides new clarification
The first one comes from Australia, where ASIC (Australian Securities and Investments Commission), which had shown openness for a Bitcoin ETF on the ASX, as long as there are regulatory compliance and no risks for investors.
Recently, however, the institution had blocked an attempt by Cosmos Capital to list an exchange-traded fund linked to Bitcoin because the National Stock Exchange of Australia still does not have appropriate rules for protecting investors.
Increased volatility in the price of Bitcoin and altcoins are major concerns among public regulators and unfortunately, these seem to be long-lasting characteristics in a market that's still in its early stages. Bitcoin had spiked impulsively on Elon Musk's tweets and continues to do so each time there is a "breaking news" generating FOMO or FUD.
Canada approves Bitcoin ETFs
Secondly, major developments are occurring in North America, where Purpose Investments Inc. recently said that Canadian securities regulators cleared the path for the Purpose Bitcoin ETF, making it the first one of this kind to receive approval on the continent.
Designed to provide investors with exposure to BTC, the fund invests directly in physically-settled Bitcoin, and this is another situation when Canada manages to surpass the USA. Although all of this news is good for crypto, what the investing community is expecting is an ETF listed in the US, something that had failed to materialize thus far.
The USA to follow next?
One by one, each attempt to list a Bitcoin ETF had been blocked by the SEC, which highlighted issues with custody and the safety of storage. Considering that's where the largest financial center in the world is located, launching such instruments could give Bitcoin a new major boost.
Currently, US investors can buy Bitcoin trusts, yet one of the main issues is that those are trading at massive premiums. All in all, the largest cryptocurrency in the world is gradually moving towards all the important regulated markets, with major positive consequences in terms of regulation, higher liquidity, and more institutional investments.