Nuco Selected to Tackle This Year's 'Small Business Innovation Challenge'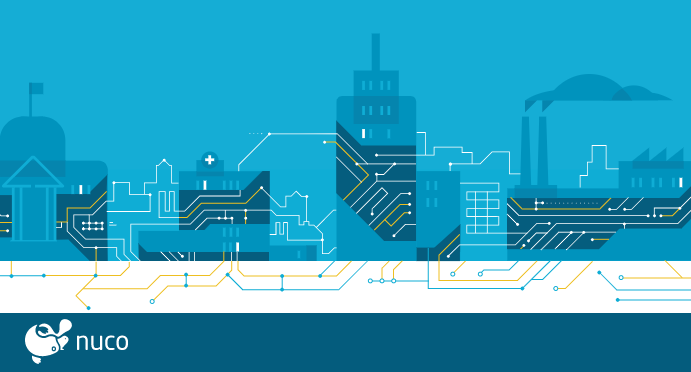 Today's ID cards are difficult to authenticate and easy to duplicate. Enterprise blockchain company Nuco has just been awarded funding from the Government of Ontario to help solve digital identity challenges by connecting agencies on the blockchain. This will allow data to be synchronized among all agencies in real-time with one ID application.
Enterprise blockchain company Nuco has been awarded funding under the Small Business Innovation Challenge (SBIC) program delivered by Ontario Centres of Excellence (OCE) on behalf of the Government of Ontario. As a part of the SBIC Digital Identity Program, Nuco will work on a solution to improve digital identity verification with the help of technology-driven local businesses.
Launched in March, SBIC is an integral part of Ontario's Business Growth Initiative and Ontario's new economic strategy. Under this exciting new partnership, OCE and the Government of Ontario are helping SMEs launch their innovations from the idea stage to become globally competitive products and services. The SBIC program uses public sector challenges as a platform for inspiring SMEs to develop and test innovative technology solutions.
"SBIC is part of the expanding field of innovation-based procurement, in which the public sector is a first customer of innovation," says Dr. Tom Corr, President and CEO of OCE. "Innovation-based procurement drives better experiences and value-for-money for all of us as consumers of government services while also driving the creation of high-quality jobs and economic activity in Ontario."
Nuco has proposed an application that provides autonomy when it comes to digital identity, allowing users complete control over what they reveal and streamlining updates to their information across all agency databases.
Current physical identification cards reveal more information than is required and are difficult to authenticate while easy to duplicate. As government agencies operate in silos, each maintains their own systems leading to redundancies and requiring users to have multiple touch points when updating their information. Nuco's proposed application will be backed by blockchain technology to allow different government agencies to connect and access the same distributed database. This will allow updates in user data to be synchronized among all agencies in real time through one digital identification application. Smart contracts within the network will ensure access to information is secure, and only permissioned access is granted.
"We're honored to be recognized by the Government of Ontario in our efforts to build solutions with blockchain technology," said Matthew Spoke, CEO of Nuco. "We look forward to working with Ontario's government and business leaders to apply innovations to build a better future."
Nuco's proposed application takes into account other provinces and nations' use of blockchain technology to advance digital identity processes. The company recently introduced Aion, the first interoperable blockchain network powering communication between public and private blockchains. To learn more about Nuco and Aion, please visit www.nuco.io.
About Nuco
Nuco develops production-ready infrastructure to power the future of enterprise software. Nuco enables enterprises to build powerful applications on top of a robust blockchain infrastructure, shaping the standards for enterprise-ready blockchain networks to streamline the journey from concept to production.
About Ontario Centres of Excellence (OCE) Inc.
OCE drives the commercialization of cutting-edge research across key market sectors to build the economy of tomorrow and secure Ontario's global competitiveness. In doing this, OCE fosters the training and development of the next generation of innovators and entrepreneurs and is a key partner with Ontario's industry, universities, colleges, research hospitals, investors, and governments. A champion of leading-edge technologies, best practices and research, OCE invests in sectors such as advanced health, digital media and information communications, advanced manufacturing and materials, and cleantech including energy, environment, and water. OCE is a key partner in delivering Ontario's Innovation Agenda as a member of the province's Ontario Network of Entrepreneurs (ONE). Funded by the Government of Ontario, the ONE is made up of regional and sector-focused organizations and helps Ontario-based entrepreneurs rapidly grow their company and create jobs.