Fluz Fluz ICO — Global Consumer Network

Fluz Fluz , the  Global Consumer Network , disrupts the traditional shopping experience through an alternate, more rewarding avenue. In the Fluz Fluz consumer network model, all participants make money, thereby creating high consumer stickiness and a sustainable business model.
The company is now launching an ICO (Initial Coin Offering).
Through the ICO of Fluz Tokens (FLUZ), used to activate premier seats in a global consumer network, the company prepares for its operational launch in the United States and its gradual adoption of blockchain technology within its eco-system.
Fluz Fluz is a technology based digital platform that generates passive income for participating consumers. It operates today in Colombia but is expected to spread internationally.
In the ICO of Fluz Fluz, FLUZ tokens that qualify for a premium seat in their new global consumer network will be offered to the public.
The app works based on the global trend of digital gift cards, making it environmentally friendly.
The company will use elements from the Blockchain technology for tradability, security and transparency within its network.
Fluz Fluz first launched in Colombia at the beginning of 2017. Since then, the company has had important growth in total users and commercial allies alike. Now tens of thousands so-called "Fluzzers" accumulate money while making daily purchases.
The company recognizes that consumers are seeking to spend responsibly and intelligently now more than ever. They want to be able to buy online, help the environment, save time and money, and even make money. Commercial noise around standard discounts are not enough anymore for savvy consumers and Fluz Fluz knows that.
Blockchain and ICO
Fluz Fluz announces the launch of the Fluz token or "FLUZ", the central medium to acquire premier seats in a newly formed global consumer network. Once a user accumulates enough Fluz they gain access to a premier seat. In the world of cryptocurrencies, an instrument known as ICO (Initial Coin Offering) is used to finance the development of new projects and protocols.
At the same time, Fluz Fluz plans the gradual adoption of Blockchain technology. Blockchain technology's pervasive safety and transparency bring innumerable benefits to many companies. However, it will add value to Fluz Fluz in particular by ensuring the security and safe storage of gift cards, tradability of Fluz Fluz cash back rewards and transparency of network seats performance.
"This is a great opportunity for consumers to participate in our new global network backed by Blockchain technology. For the first time, consumers all over the world have the chance to bundle their purchasing power and generate passive income," said Stefan Tobias Krautwald, Managing Director of Fluz Fluz.
Permanent entry of merchants
How does the transaction work here at Fluz Fluz? Well, consumers buy digital gift cards from any of major participating retailers, including those in food, fashion, and technology. New brands and categories are constantly being added. Currently, the portfolio in Colombia already boosts > 3.000 retail POS accepting Fluz Fluz. In addition, our digital gift cards do not involve shipping or manufacturing costs and do not generate any type of plastic waste.
All participants win
Wondering what our objective is, you will love this. The main objective of Fluz Fluz is that everyone receives cash backs. For retailers, it is an attractive way to acquire and retain customers in the omnichannel era. Fluz Fluz reaches commercial agreements with main retail brands in all categories (pharmacies, clothing, restaurants, services, etc.).
Buying and redeeming the gift card is easy
Buying and redeaming your gift card is very simple here. When purchasing, the consumer simply chooses the desired gift card amount and pays with credit card, debit card, his/her Fluz balance or a cryptocurrency like bitcoin. The person who receives the gift card must indicate that they are paying with a Fluz Fluz voucher at the time of purchase. The benefits generated by the purchase of gift cards can be redeemed in cash requested via bank transfer or in new gift cards from allied establishments. This guarantees that each user's Fluz are available at any time and converting them in a truly liquid cash back reward.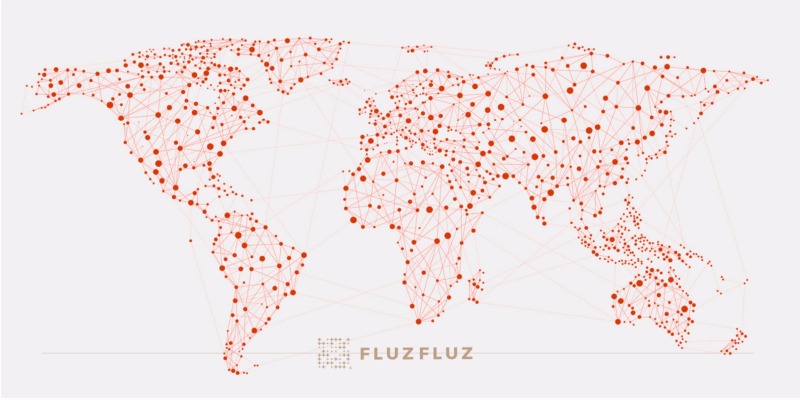 For more information about the platform, visit: https://ico.fluzfluz.com/
Read Fluz Fluz Whitepaper here: https://ico.fluzfluz.com/docs/ICO-Fluz-Fluz-Whitepaper.pdf
Join the Fluz Fluz community on Bitcointalk: https://bitcointalk.org/index.php?topic=2379960.0