Could We Have a Santa Claus Crypto Rally in 2020?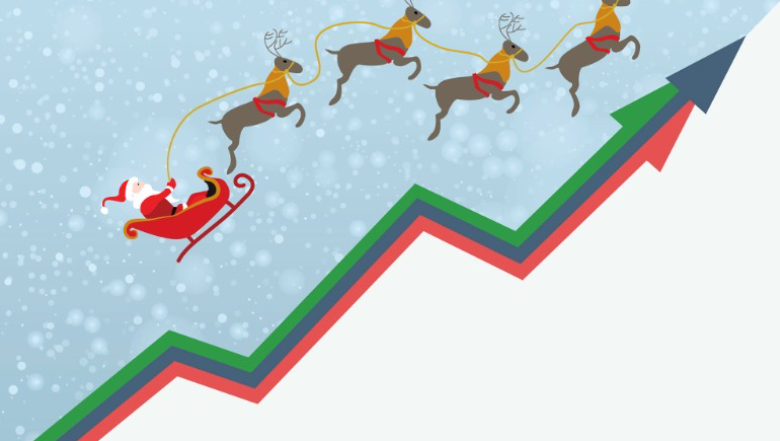 As we've got accustomed to during the past several years, December is not only a month of celebration but also one when financial markets are posting positive returns. The phenomenon had been labeled by many as the "Santa Claus" rally and now that we've in the final days of November, the question is whether it could happen again. In 2019, even though the gains were rather muted, December ended up with gains so we would like to analyze if things could be better in 2020.
Price action supporting further buying
It has been quite an autumn for the cryptocurrency market, in particular large-cap tokens, given the massive gains they've managed to achieve. Crypto is among the top-performing assets for the year and this means the market enters December with an overall positive medium-term momentum.
We've already analyzed why a Joe Biden presidency might be positive for BTC and other cryptos, which why the attention should shift to other variables, such as seasonality. Risk events are now behind us and financial markets had been pricing in lower volatility as a result.
Correction occurred but context not changed
This article might raise some eyebrows among readers especially since the past week had seen cryptocurrencies retrace between 10% to as high as 20% from the highs. The rally took a break and selling dominated the order flow. In the short run, valuations retraced from overbought conditions, while on higher time frames, this is just a small corrective move, as compared to multiple consecutive weeks of gains that we've had since the beginning of October.
Rally continuation with no major risk pushing valuations lower
For now, there isn't any major fundamental change in the market structure and because of that, the higher probability is tilted towards a continuation higher. Traders and investors need to monitor how the US dollar and global stock markets will perform during the next few weeks because that could be an indication of whether the Santa Claus rally will occur.
Only a rapidly rising US dollar and massive selling on stock markets could derail the crypto rally and thankfully, there isn't any reason to believe that might happen. Still, things can change really fast it will be important to stay updated with the latest news and see if there is any visible correlation in the price performance. What do you think about a 2020 Santa Claus rally in the crypto market? Can it happen this year as it did for the past two consecutive years?