How to Sell Bitcoin Safely with Bitnomics
May 2021 had been a month of twists and turns for Bitcoin, which was unable to keep the same bullish momentum and started to retrace lower. As the price was no longer heading north impulsively, selling BTC had emerged at the fastest pace since March 2020, when the pandemic hit all risk assets. 
Since such an environment requires people to be aware of how they can sell Bitcoin safely, it would be important to talk about it, especially now when platforms like Bitnomics are facilitating this feature. 
Why Bitcoin had sold off?
The combination of inflation worries and increased prospects for crypto regulations are considered to be the main catalysers for the recent Bitcoin drop. Price weakness had started at the end of April, but it was May 10th when the selling accelerated on the downside. A drop from $59k all the way to $30k is a massive hit for the market sentiment, which is why the price continues to struggle in forming a short-term bottom.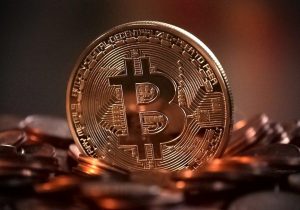 Source: https://pixabay.com/photos/bitcoin-cryptocurrency-digital-2007769/
For over a year, ultra-low interest rates combined with aggressive fiscal interventions had facilitated investments into assets like Bitcoin, and now that the reopening narrative is dominating the media, Bitcoin needs to go through a bad period. 
A proper environment to sell?
Investing in BTC assuming that the price will go up in the long run, even though it is currently showing signs of weakness, it's not the ideal approach, since the leg lower can extend further, offering the opportunity to buy at more attractive prices. 
As a result, more and more market participants are inclined to sell. The string of negative news continues, as the USA had recently announced it wants stricter cryptocurrency compliance with IRS, according to CNBC. Cryptocurrency regulation had been behind the 2018 bear market and now that the pressure starts to build up again, Bitcoin and other altcoins are showing signs of weakness. 
Selling Bitcoin with Bitnomics
Considering the conditions are incentivizing people to reduce their Bitcoin exposure, it would be appropriate to look after a safe and reliable solution. Bitnomics is a place where customers can sell BTC, benefiting from some of the most attractive rates in the market. 
Simple to use and secure at the same time, this platform provides the highest grade experience for novice and professional customers alike, wanting to be part of the digital assets industry. Bitnomics is one of the fastest and easiest ways to buy and sell cryptocurrencies, guaranteeing accurate transaction processing for all its clients. 
Where is Bitcoin headed?
The high level of uncertainty seen recently makes people question where Bitcoin is headed in the future. Prices can drop, creating difficulties for buyers. In such conditions, the ability to sell Bitcoin can come in hand with multiple benefits. On one side, those with exposure to BTC can reduce it to bank profits in, and on the other, it is also possible to sell short, taking advantage of bearish market conditions.