Distinguishing FUD from a Bearish Structural Change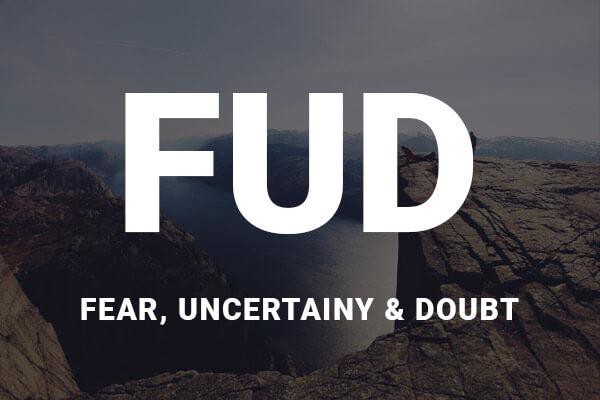 In less than 3 weeks, the cryptocurrency market shifted from complete exuberance to pessimism, as Bitcoin and other leading altcoins retraced from the highs. BTC lost more than 20% of value and worries related to a longer corrective move are building up. However, as we've already got accustomed to, the rapid shift of sentiment is not necessarily representing a structural change that occurred. That is why we want to talk about the importance of distinguishing FUD from a real change in the market trend.
Overreactions, flow of bad news, pessimistic expectations
At the beginning of the month, BTC buyers seem to be active even around $40,000, yet those levels were not sustained and a deeper corrective move emerged. FUD (fear, uncertainty, doubt) sentiment replaced exuberance and now all the news media outlets had shifted towards a bearish view on crypto.
This shift in the narrative can have an impact on market valuations, since some participants are selling, yet they shouldn't be treated as guidelines for the underlying conditions. The trend had been more volatile with the recent losses, yet we fail to be aware that BTC and other peers reached all-time highs or levels not seen since more than 2 years ago.
A bearish structural change?
If all the news and bad narratives are not indicating the truth about the markets, then what could do? The simple answer is – the price. Valuations are showing us how the underlying order flow is changing, whether buyers or sellers are in control and when a topping formation is occurring.
Even though there had been some selling over the past few weeks, that pales in comparison to the massive bull run we've had for months. +20% corrections are normal in the cryptocurrency market and for a bear market confirmation, there should be other new hints down the line.
First, sellers will need to gain more strength and erase more losses in a short period of time. Secondly, the price needs to break below key support areas and not show any sign of picking up afterward. "Show me the charts and I'll tell you the news" a famous trader once said and that continues to apply even nowadays.
We've already seen that crypto speculation is overshadowing the blockchain benefits, which acts as another incentive to focus on how valuations perform, instead of the noise in the media, even though in some cases the headlines refer to fundamentals. This is still a flow-driven market and price is a good metric for how and when the trend will start to reverse.